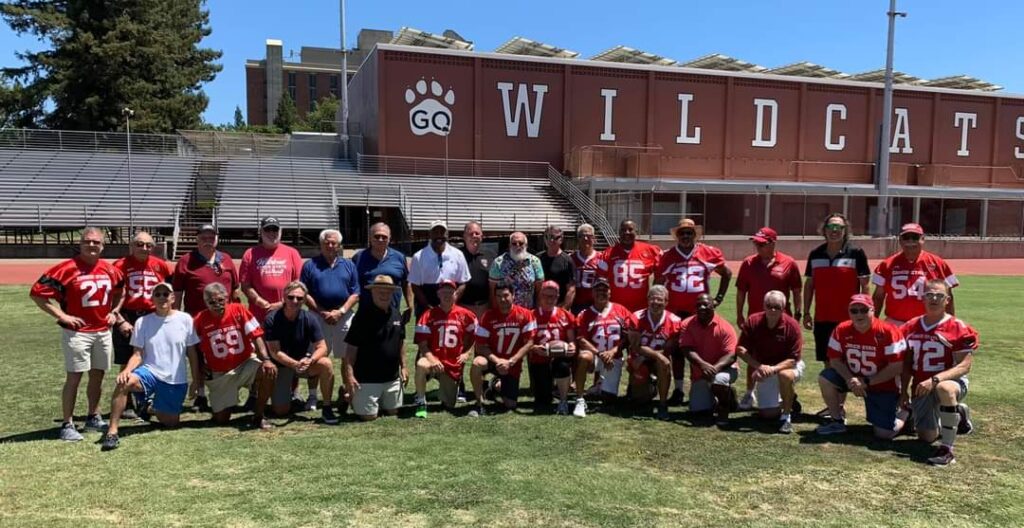 After not getting together for a couple of years (due to the Covid-19 outbreak), the men who once played football at Chico State return. This years reunion did not disappoint any Wildcat that was able to attend. The much anticipated "40 yard dash" time trials were the most entertaining but also motivational for those looking to participate next year.
It was an honor to have former Coaches Dick Trimmer, Gary Houser and Mike Bellotti in attendance this year. Players from the 60s thru the 90s gathered to rekindle friendships, share memories, meet a fellow Wildcat that either played years later or were a part of the legacy they had often heard about. The final football season at Chico State was in 1997 and we are very motivated to get more of those Wildcats to attend and share their story!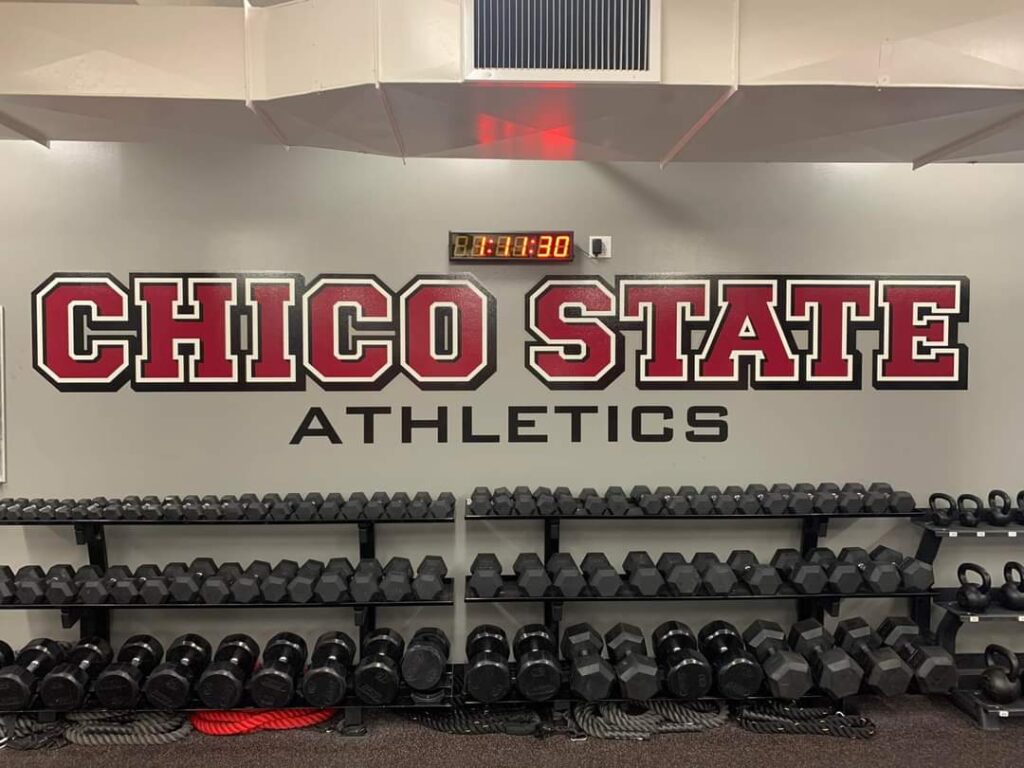 The Reunion for 2023 is currently being scheduled for the 14th and 15th of July. We look forward to seeing even more Wildcats in attendance. We will have our Golf tournament and close with the banquet. Proceeds from the golf tournament, banquet and raffles with go towards the Wildcat Scholarship Fund established for the Football family.